Agents
Please note that we have exclusive distributors for Japan (Maruzen), Taiwan (Transmission) and the People's Republic of China (Cinfo):

Since its establishment in 1869, Maruzen has brought to Japan technology and culture from all corners of the earth in the form of books. Today, Maruzen is firmly established as Japan's leading bookseller.
We have expanded the scope of our activities beyond publications to encompass a broad spectrum of fields: for instance, the sale and publication of various information media and the provision of information solutions for research institutions. Maruzen operates a network of 28 sales offices for corporate customers and 30 retail stores in major cities across Japan. Building on the foundation of this network and customer trust earned over 135 years; Maruzen continues to develop in its chosen fields as a bridge linking Japan and the world.
For further details please see their website for more information, or contact Ms Yuka Nakamura.

Transmission Books and Microinfo Co., Ltd. (TBMC) has been providing various publications and services to academic libraries since 1981. Our goal has been to offer good, professional and efficient services to our clients. We represent internationally renowned publishers and information providers from the United States, Europe, Japan, etc. and distribute books, dissertations, microforms, CD-ROM databases and Web Databases in Taiwan and other Asian countries. Currently we are recognized as one of the leading content resource suppliers and have hundreds of library clients in the area. TBMC seeks to achieve the goal of increasing intellectual capital and leading the development of human knowledge by working together with our partners and clients.
For further details please see their website for more information, or contact Ms Vivian Lee.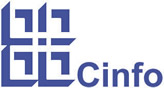 Cinfo are our exclusive agents in China (excluding Hong Kong and Taiwan). The Center for the Development of Contemporary Economy, Information and Culture (Cinfo) was founded in Beijing in 1993. It is a professional marketing company specialising in providing services to assist foreign publishers, especially academic publishers, to promote their titles and expand their business in the Chinese academic world. Cinfo have very good relations with the major public libraries and universities, book companies and import/export agents in China while also providing a valued service to their customers. They currently also represent the American Council of Learned Society, the Current Medicine Group, the Jane's Information Group, Newsbank, Inc./Readex, Inc., Plunckett Research, Ltd and seven other publishers.
Please see their website for more information, or contact Mr Yiqun Guo.