JAPAN THROUGH WESTERN EYES
Manuscript Records of Traders, Travellers, Missionaries and Diplomats, 1853-1941

Part 2: The William Elliot Griffis Collection from Rutgers University Library - Journals & Student Essays
This project makes available a wide range of English language sources by writers, diplomats, tourists, businessmen, missionaries and others documenting the political, cultural and social history of Japan from 1853 to the present. Parts 2-5 are based on the papers of William Elliot Griffis, a great collector of material about Japan and one of the first oyatoi gaikokujin, or foreign employees of the Japanese government. Part 2 features:
All 31 of Griffis's Manuscript Journals, 1859-1928, describing his experiences in the Civil War, education at Rutgers, his recruitment by the Japanese government, his journey to Japan via Omaha and San Francisco, details of the classes that he taught in Japan, and a thorough record of his life in Japan, including visits to historic sites, discussions of legends and religion, and detailed notes on topics as diverse as the tea ceremony, necrology, sugar-milling, missionaries, medicine and yatoi.
A wonderful collection of 319 Student Essays written by Griffis' Japanese students, 1872-1874. These are an excellent source of information on Japanese life and culture, written in English but from a Japanese perspective. Topics include Ainos, 'My upbringing', children's games, dreams, geography, 'First impressions of foreigners', marriage, money and sin.
A second series of Student Essays, written for Margaret Clark Griffis, his sister, by students at the Tokyo Government Girls' School, are on Reel 60 (Part 4).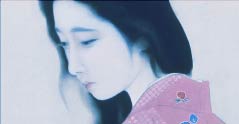 Highlights
Description
Contents


Digital Guide