JAPAN THROUGH WESTERN EYES
Manuscript Records of Traders, Travellers, Missionaries and Diplomats, 1853-1941

Part 3: The William Elliot Griffis Collection from Rutgers University Library - Correspondence & Scrapbooks
This project makes available a wide range of English language sources by writers, diplomats, tourists, businessmen, missionaries and others documenting the political, cultural and social history of Japan from 1853 to the present. Parts 2-5 are based on the papers of William Elliot Griffis, a great collector of material about Japan and one of the first oyatoi gaikokujin, or foreign employees of the Japanese government. Part 3 features:
Griffis' complete collection of correspondence (over 10,000 pages) relating to Japan. There are hundreds of letters from former students and friends in Japan illustrating the closeness of his contacts. Individuals represented include leading figures in Japan such as Prince Iwakura, Iyesato Tokugawa, Viscount Kuroda Nagaatsu, and Viscount Matsudaira; and old Japan hands such as James Ballagh, Townsend Harris, James Hepburn, Edward Morse, Matthew Calbraith Perry, and Guido Verbeck.
Correspondence with Korea: with letters from the Appenzeller family, Homer Hulbert, Prince Ito, the legation of 1901, Yun Ye Cha and others.
Correspondence with China: with letters from the American Board of Foreign Missions, the Chinese Legation, Wing Yung and others.
Scrapbooks, 1858-1928: There are 29 volumes in total, plus a separate volume containing articles and reviews. These are a mine of information on all aspects of Japanese life. There are newspaper and journal articles, correspondence, photographs, ephemera, and memorabilia. There are scrapbooks on College Life, Fukui, Shidzuooka, Tokyo, Japan (several), Japanese Arts & Crafts, Japanese myths and folktales, Korea, the Sino-Japanese war of 1894-95, Matthew Calbraith Perry, and many other topics.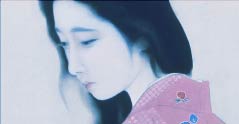 Highlights
Description
Contents


Digital Guide