JAPAN AND AMERICA, c1930-1955
THE PACIFIC WAR AND THE OCCUPATION OF JAPAN
Series One: The Papers of General Robert L Eichelberger (1886-1961) from the William R Perkins Library, Duke University

Part 1: Subject Files on World War II and Japan (Boxes 32-53)
These private papers of General Robert L Eichelberger, commander of the Amphibious Eighth during the Pacific War, in charge of all ground occupation troops in Japan (1945-1948) and second in command to General Douglas MacArthur, provide a mass of detail on the Second World War and the post-1945 period, on reconstruction and on relations between Japan and America.
The War in the Pacific, 1941-1945:
All Eichelberger's documents on all his campaigns are reproduced here. This material includes reports, terrain studies, maps, letters, the exchanges between MacArthur and Eichelberger and other colleagues, interviews with captured Japanese soldiers, staff studies and analysis, as well as day-by-day records of each campaign.
There is considerable analysis of mistakes made, the lessons to be learnt, the importance of good leadership and the crucial part Eichelberger played in these campaigns, often leading troops in the front line himself. Nowhere was this more in evidence than during the Buna campaign.
There is detailed coverage of Eichelberger's leading role in the Biak, Schouten Islands, Buna, New Guinea, Leyte-Samar, Lingayen, Luzon, Mindanao, Mindoro-Marindugue, Nasugbu, Palawan, Zamboanga, Jolo, Panay, Negros and Cebu campaigns.
In addition, there is much material on Operation Coronet (the planned Allied invasion of Japan).
The Occupation of Japan:
These files include good material on the social and economic aspects of the Occupation as well as the military, especially:
Economics in Japan, 1945-1949.
the Editors and Publishers Tour of Kobe in 1947.
material on education and food in Japan, 1948.
Japan and America - Politics and Diplomacy.
Economic Aid and Reconstruction.
Administrative Orders 1945-1946: Civil Intelligence Section - Occupational trends for Japan, Korea and the Philippines (covering such topics as law and order, labour, crime prevention, police, transportation, education, economics, public health, self protection, politics and religion).
Exchanges with Yoshida and a wide range of Japanese politicians and officials.
The implementation by Eichelberger of the policies of Occupation in Japan after 1945.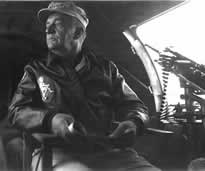 Highlights
Description
Contents


Digital Guide